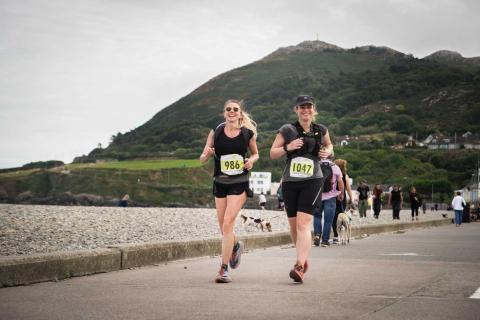 The third edition of EcoTrail Wicklow, Ireland's largest trail running event, will take place on Saturday 24th of September 2022.
EcoTrail Wicklow is part of the eco-responsible international circuit of EcoTrail races in 13 destinations around the world. The core principle behind EcoTrail is to organise world-class trail running events while raising awareness of the importance of protecting natural environments.
EcoTrail Wicklow offers the option of four distances (19k, 30k, 46k or 80k) following trails that run through some of Wicklow's most scenic locations including Bray Seafront, Bray Head, Killruddery, the Great Sugarloaf, Powerscourt Waterfall, Djouce and the Wickow Way, Lough Tay and Roundwood Reservoir.
Find out more here: https://visitwicklow.ie/event/ecotrail-wicklow-2021-25th-sept/