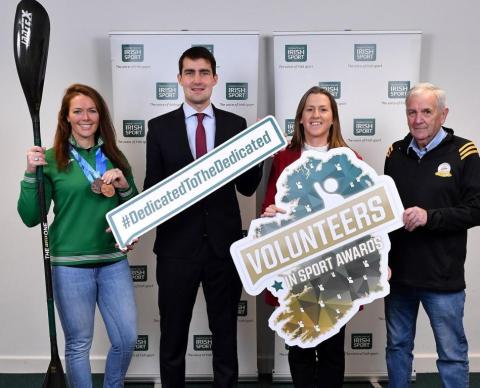 Do you know Wicklow's best volunteer? Is there a member of your club that goes above and beyond? Now is your time to show your appreciation!
Each week over 450,000 people volunteer to help make sport happen. Without them there would not be teams coached, matches played, pitches prepared, races run or courts kept in condition.
The 2022 Volunteers in Sport Awards, in association with Sport Ireland Participation, will be celebrated in early March 2023. The deadline to get your nominations in has been extended to 8th February 2023.
Nominate your favourite local volunteer here: https://volunteersinsport.ie/
There will be 32 county winners decided and an overall award for Outstanding Achievement. Each county winner will receive a commemorative prize. Show your appreciation and get your nominations in now!