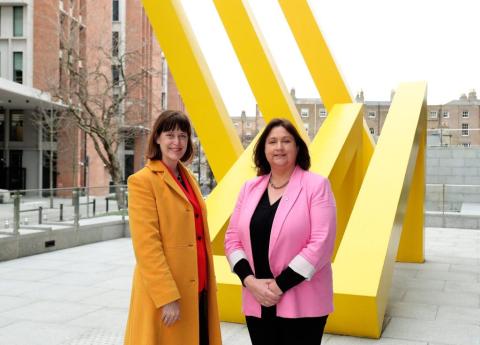 The Disability Participation and Awareness Fund is a €3 million, 1-year Fund created by Rethink Ireland in partnership with the Department of Children, Equality, Disability, Integration and Youth (DCEDIY).
The goal is to support innovative projects or organisations across Ireland to: 
build skills and remove barriers to help people with disabilities take part in their communities; 
provide valuable employment experience to people with disabilities, and;
support the overall participation of people with disabilities in local activities, in line with the implementation of the United Nations Convention on the Rights of People with Disabilities (UNCRPD) in communities.
You can apply to the Disability Participation and Awareness Fund via the online portal from Monday, 20th February 2023.
For support with making an application there are application clinics on the 8th and 16th of March 2023 where you can find out more and get answers to any questions you may have.
To find out more, see: https://rethinkireland.ie/current_fund/the-disability-participation-and-awareness-fund-2023/?fbclid=IwAR1mpAysWseq3OyWhRqRLLESTNgYpH3zUVPcBE4A_LqFeVw6KdFgZma1Avc